Global MR Bootcamp, Turin (Italy), November 16th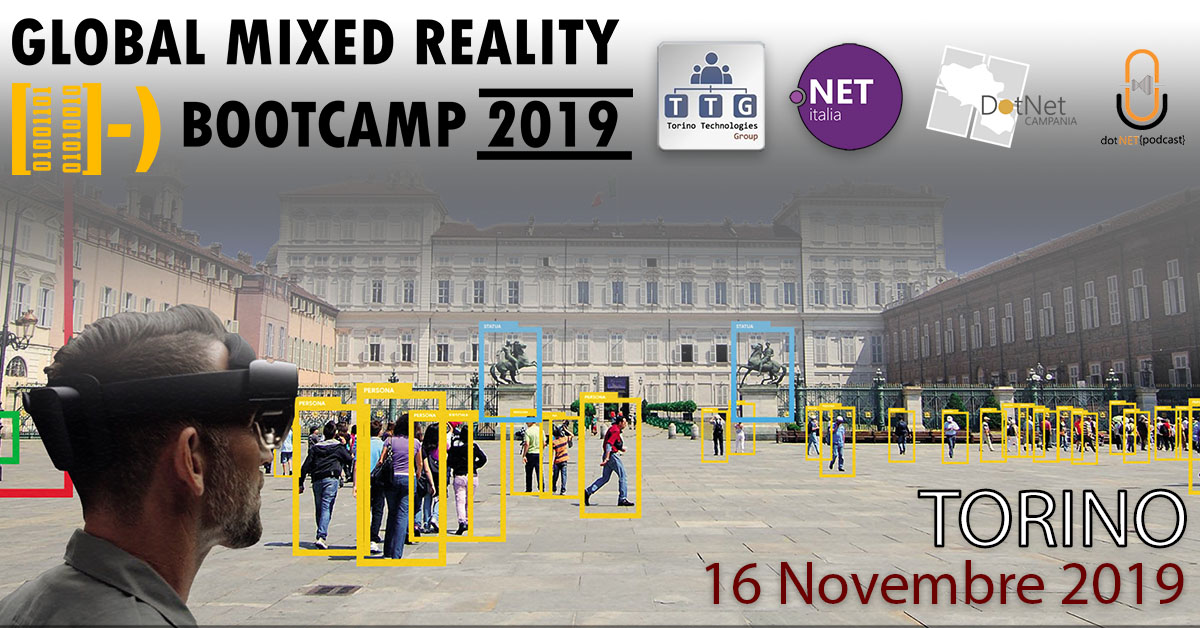 The Global Mixed Reality (MR) Bootcamp is a free one-day event organized by local communities all over the world that are passionate about mixed reality, virtual reality and augmented reality, using Microsoft technologies such as Microsoft Kinect or Microsoft Hololens, but not only them. I'd like to invite you to the one me and Clemente Giorio (Microsoft MVP) are organizing in Turin (Italy) with the help and support of Torino Technologies Group (TTG), ItaliaDotNet, DotNet Campania and DotNetPodcast, at Toolbox Coworking, via Agostino da Montefeltro 2, on November 16th.
Read more →
---
Holo Dev Day, Milan (Jan 21St)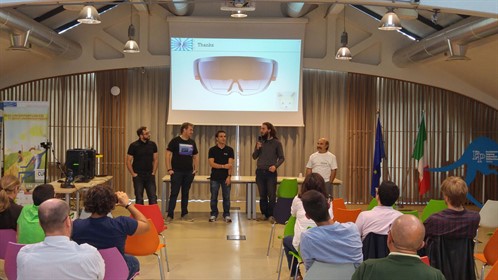 Hi all! I'd like to invite you to the Holo Dev Day event which will be held in Milan (Italy) on Saturday, Jan 21st.
Read more →
---
New Pluralsight course about Augmented Reality on Android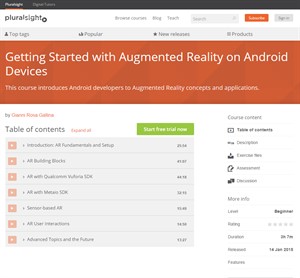 I'm very happy to announce that my third Pluralsight course has been published early today: Getting Started with Augmented Reality on Android devices.
Read more →
---