TTG November 2018 - What's new in Azure DevOps and .NET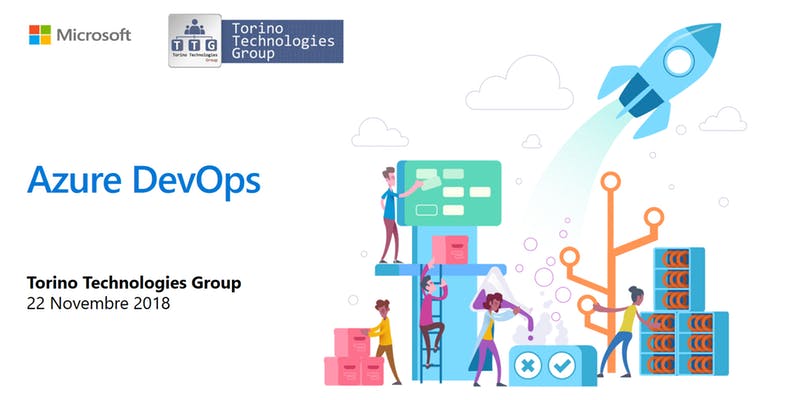 Last announcement of the day, on November 22nd there will be the monthly Torino Technologies Group (TTG) meetup. We changed the place, now we're hosted by Toolbox Coworking, but still between 6PM and 8PM.
Read more →
---
Codemotion Milan 2018, November 29-30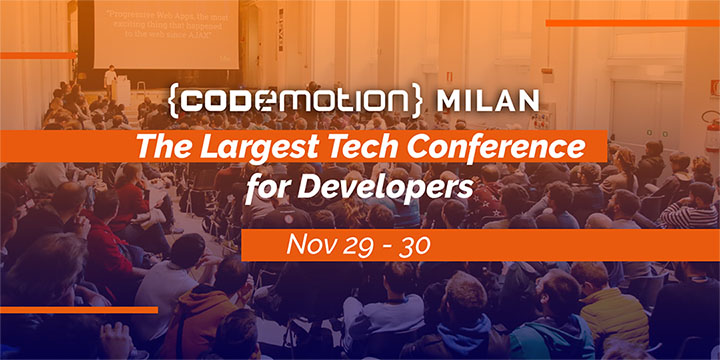 Today is a day of announcements. After the traditional appointment with WPC, I'd like to highlight you another important tech conference, Codemotion Milan 2018, on November 29th and 30th. The agenda is available online: a lot of contents and speakers from all over ther world.
Read more →
---
WPC 2018, Milan, November 27-29

I'd like to invite you to the traditional yearly appointment with WPC 2018, the main Italian conference about Microsoft technologies. This is the 25th edition, organized in Milan (Italy) from November 27th to November 29th by OverNet Education. The session list is ready and available online: also this year, it is very rich with sessions about dev tools, AI, web/app developement and Mixed Reality.
Read more →
---